If you've linked Google Ads with ClickGUARD by adding it to ClickGUARD's manager account, we can already access it, therefore this manual is reserved for accounts added via oAuth.

There are cases when ClickGUARD is unable to help you configure your Google Ads account without temporarily accessing your Google Ads account. In these cases, we might ask you to provide temporary access to your account for our support team. In order to do so, please follow these steps:

Login to Google Ads and go to "Tools & Settings" > "SETUP" > "Account Access":

Within the "Users" tab, click on the blue "+" button to add a new user: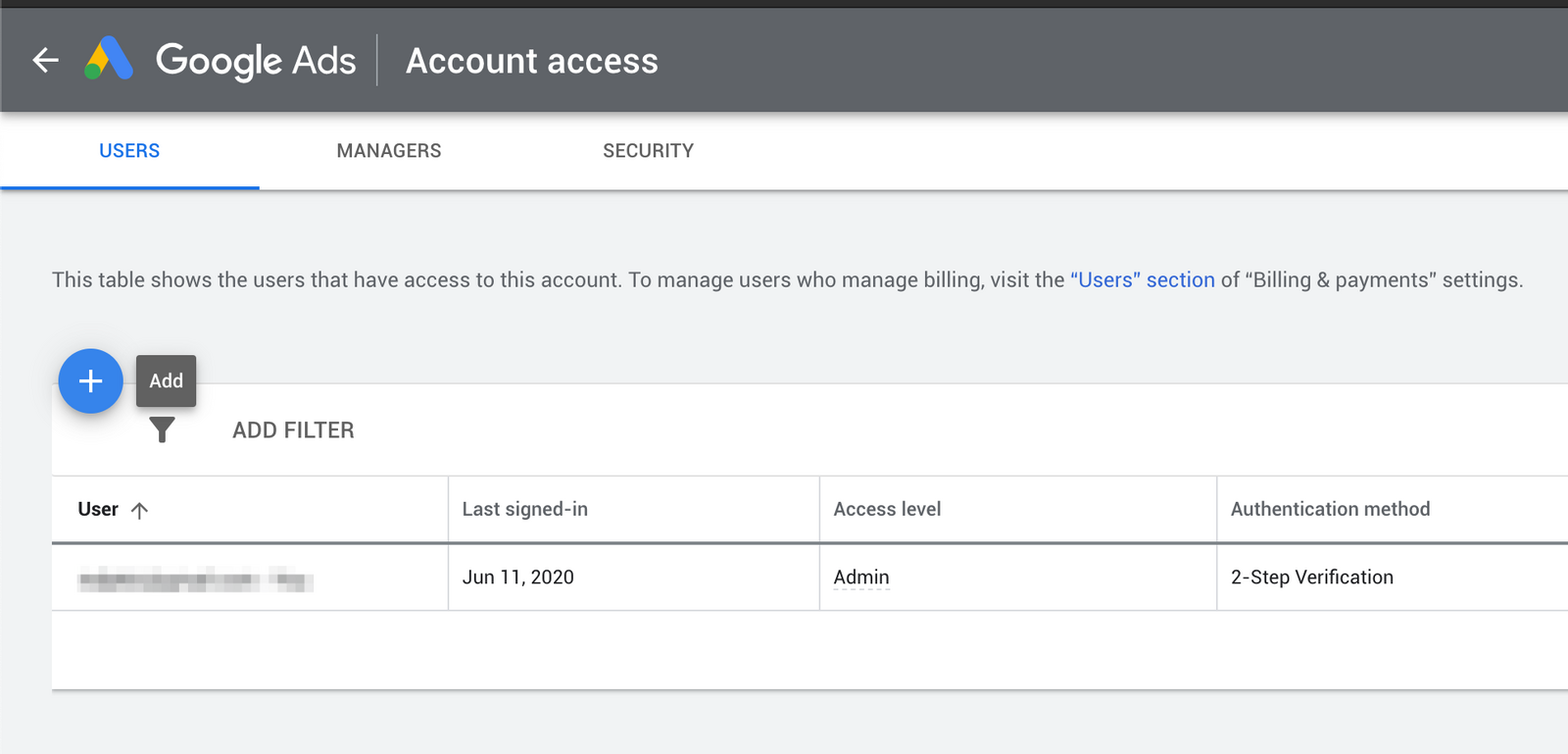 Enter support@clickguard.com and chose Standard access: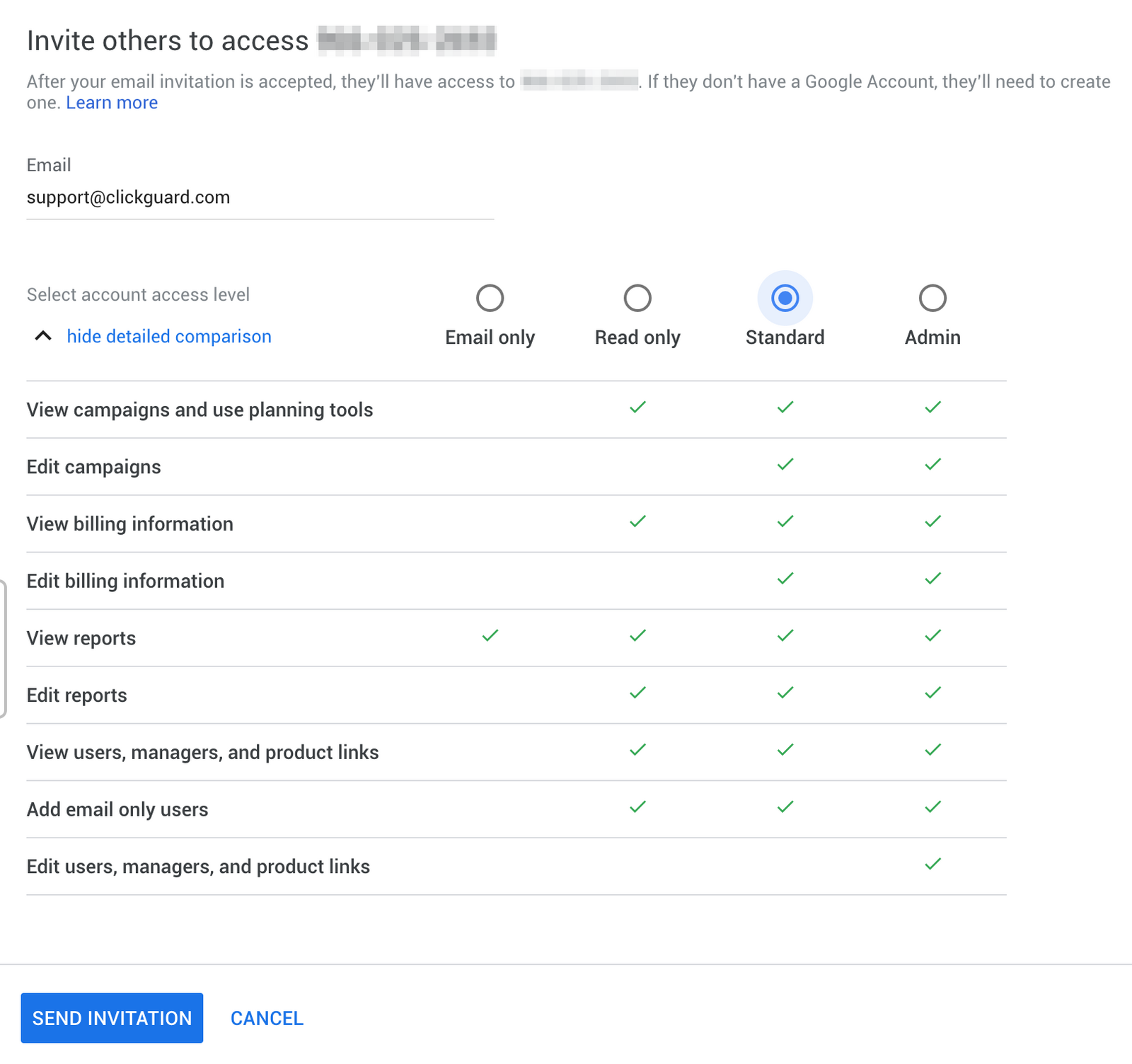 Then simply send the invite by clicking "SEND INVITATION" and notify the support team.


ClickGUARD support
After our support team accepts the invite, we will have access to your Ads account and will be able to better assist you.

In case our support team makes any changes to your account (with your permission) these changes will be logged within your account's Change History.


Remove access after support
You can remove access after receiving support. It is not required for ClickGUARD to work with your Google Ads account.