You can assign team members to one or more workspaces you are managing with ClickGUARD.

Go to your Settings → Team access tab where you can add and manage team members and their permissions for your workspace(s).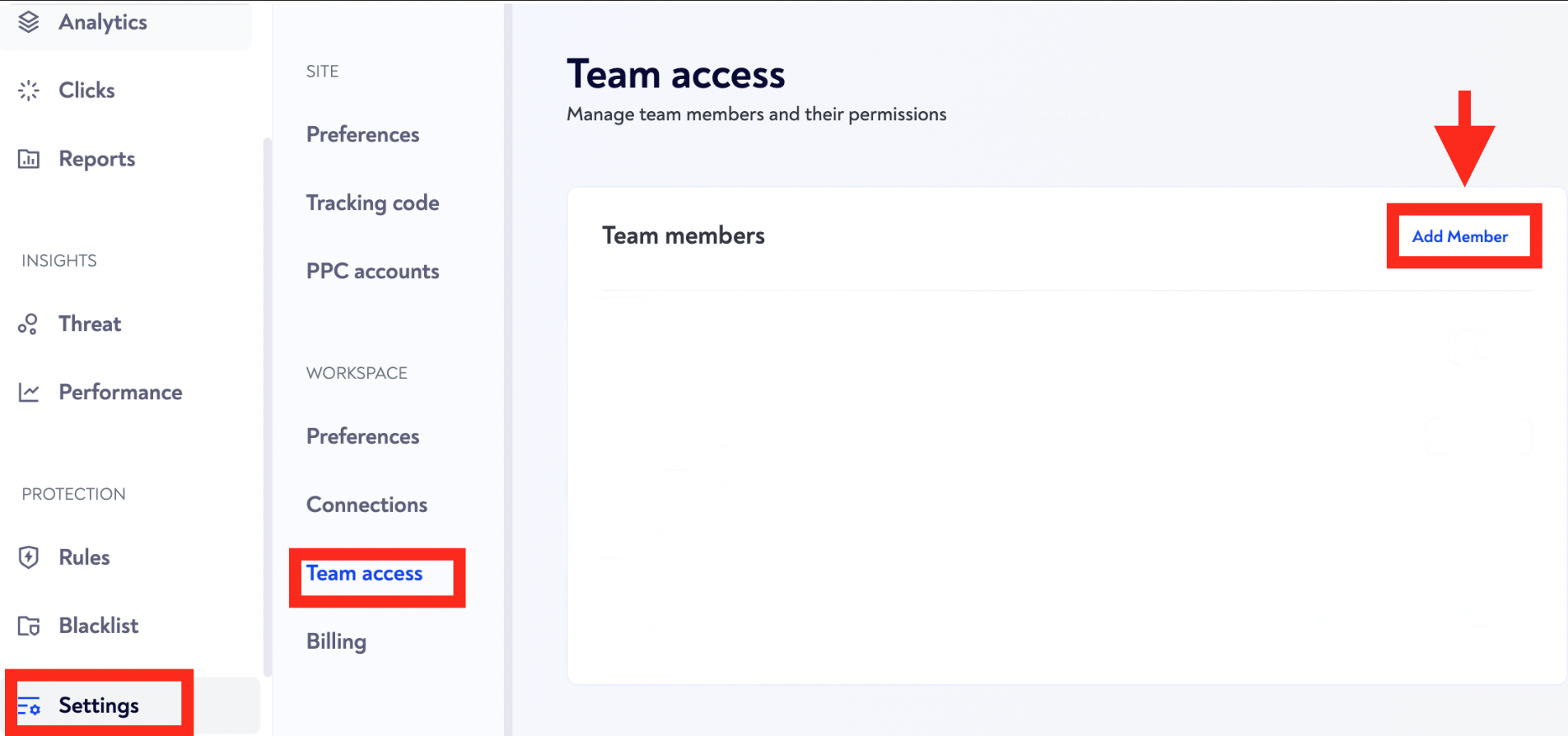 There are two types of team members:
Manager - can change or update the protection settings, create custom rules, and manage the data and invoices.
Analyst - they don't have the option to change or update settings, but instead can only review and analyze the data of active PPC account(s).

After you write down the email address of a person you want to add as a team member and click on the Invite button, they will get an instant email to accept the invitation. Their user type (Manager or Analyst) will determine their access level.

Important: They must be already logged into their ClickGUARD account before accepting the invitation.