You can find the tracking code for your website in your ClickGUARD dashboard by going to Settings → Tracking code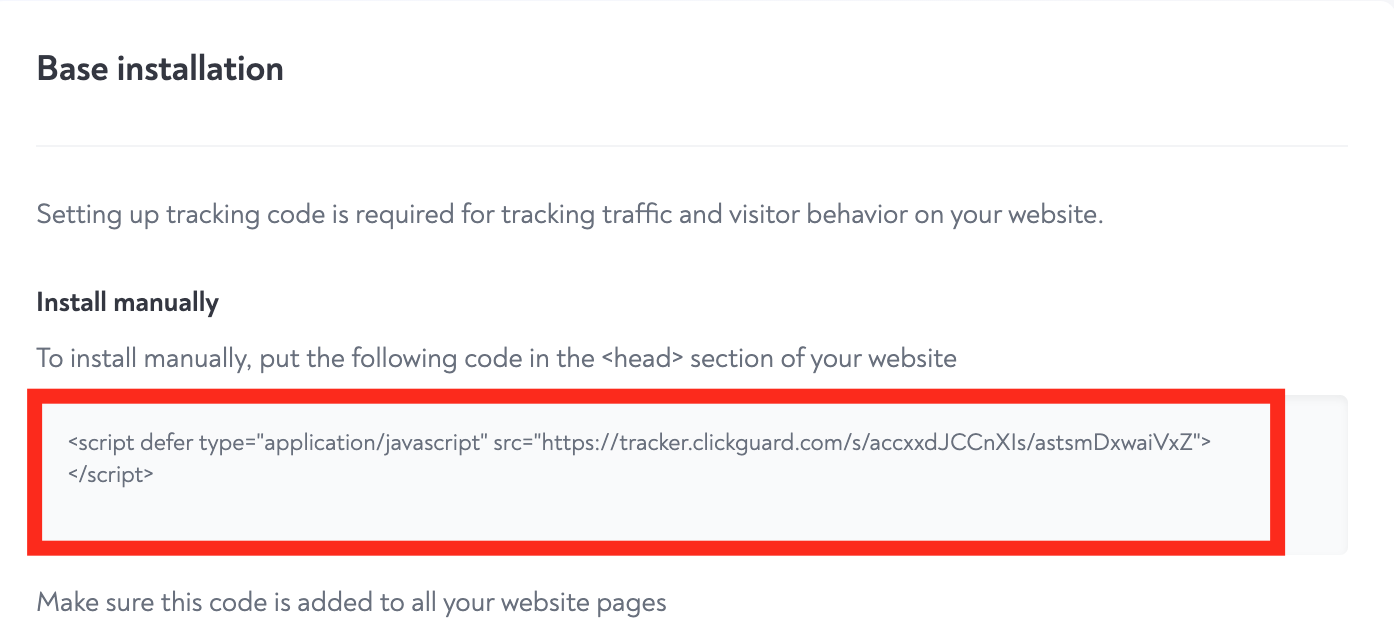 To install it on your website paste it like any other tracking pixel. You can put it inside the <head> tag at the very bottom.

Important: You should add tracking code to your website layout so that it's loaded on every page on the website. This will ensure that no activity goes unrecorded by ClickGUARD.