In order for ClickGUARD to track paid traffic coming from Google Ads, we need to configure a tracking template on the Google Ads account level.

By doing this, all traffic coming from your ads will be tracked to ClickGUARD.

To enable the automatic setup of click tracking, go to Settings then PPC accounts page, select your Google Ads account, and click on Configure button.

Enable the Use tracking template with final URL suffix, and click Save. Now ClickGUARD will automatically set a tracking template on your Google Ads account to enable tracking of paid traffic.
Are there alternatives?
Yes, if you're already using a tracking template (ie. HubSpot), you can configure click tracking with URL suffix only, that way the system will track clicks from the landing page as they happen.



Can I configure tracking manually in Google Ads?
You can manually set the tracking template and final URL suffix on the account level tracking field in your Google Ads. Tracking template code is unique for each account and can be found by going to Settings → PPC accounts → Configure then under Click Tracking change to Manual setup, the tracking template code will be just below which you can copy.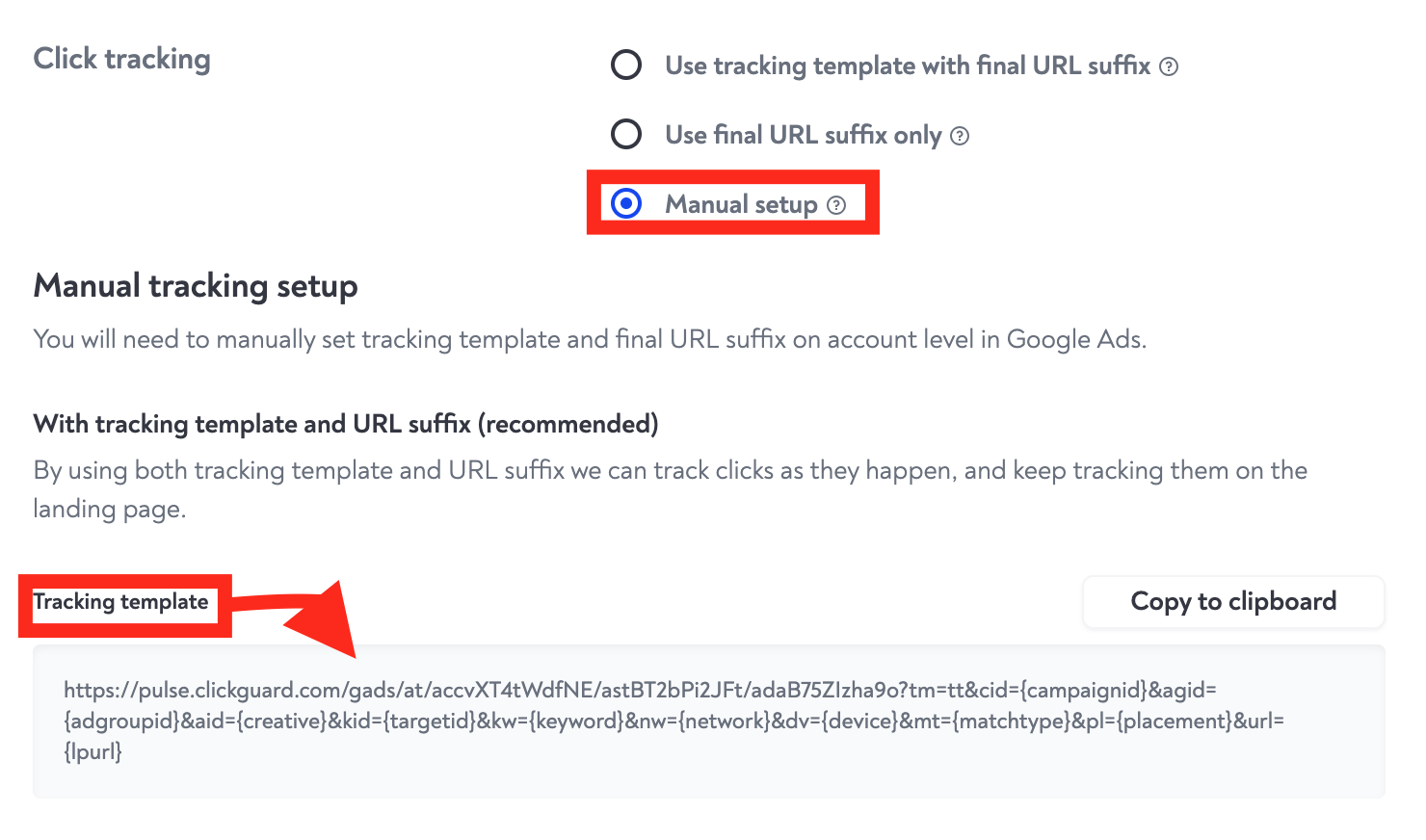 Note: Tracking template code is unique and different for each account