Having a ClickGUARD account lets you access the ClickGUARD platform and set up protection for your PPC accounts against click fraud and unwanted traffic.
Visit the signup page to get started.


Step 1: Sign up
You can sign up with one of the available social network connections, or register with your email and password.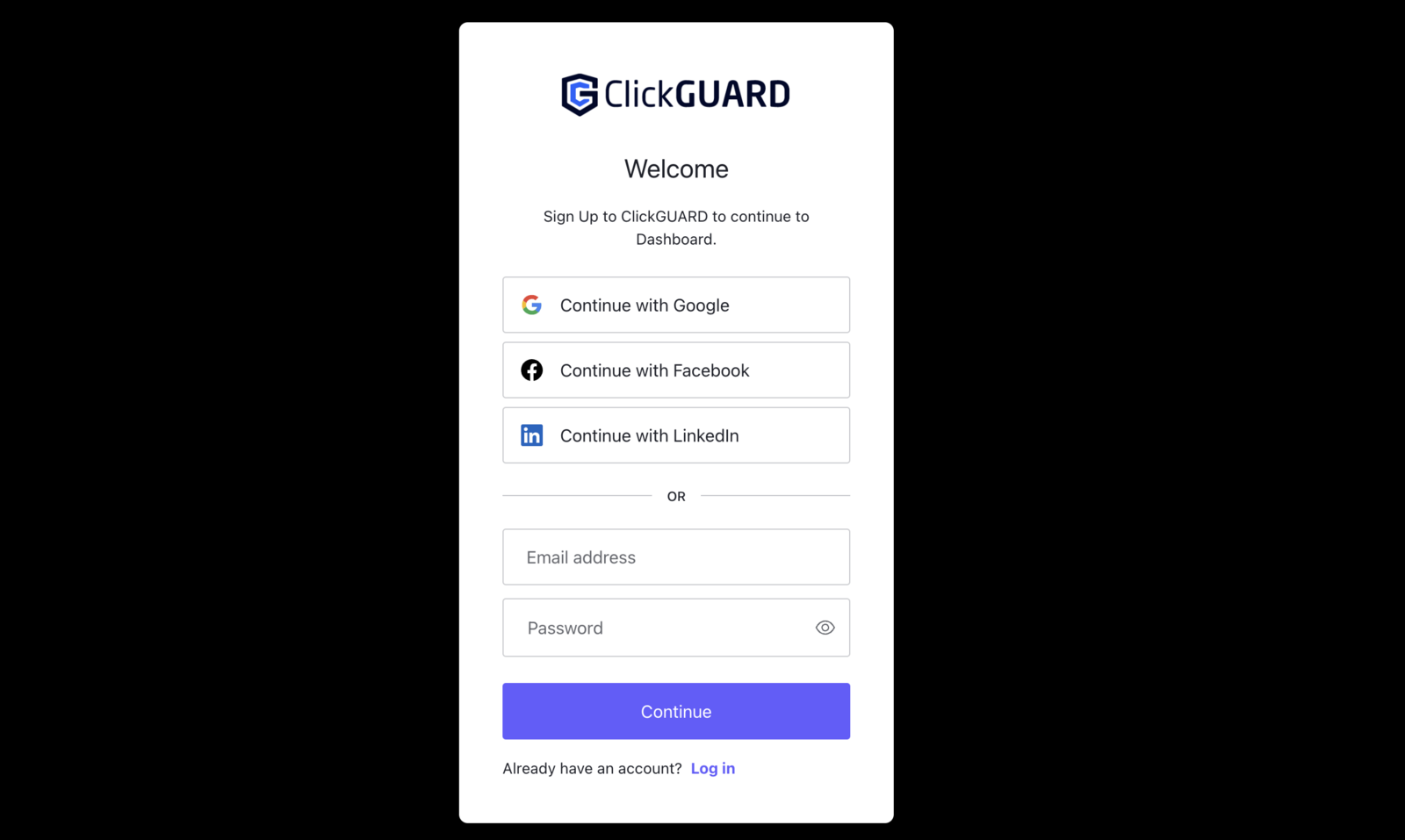 Recommended: Sign up with a social network for a faster registration process and improved security.

Important: When signing up with an email and password, you will need to verify your email address, so check your inbox before continuing.


Step 2: Confirming your profile
After you've signed up, you will have to confirm some important profile details - your name, timezone, and phone number.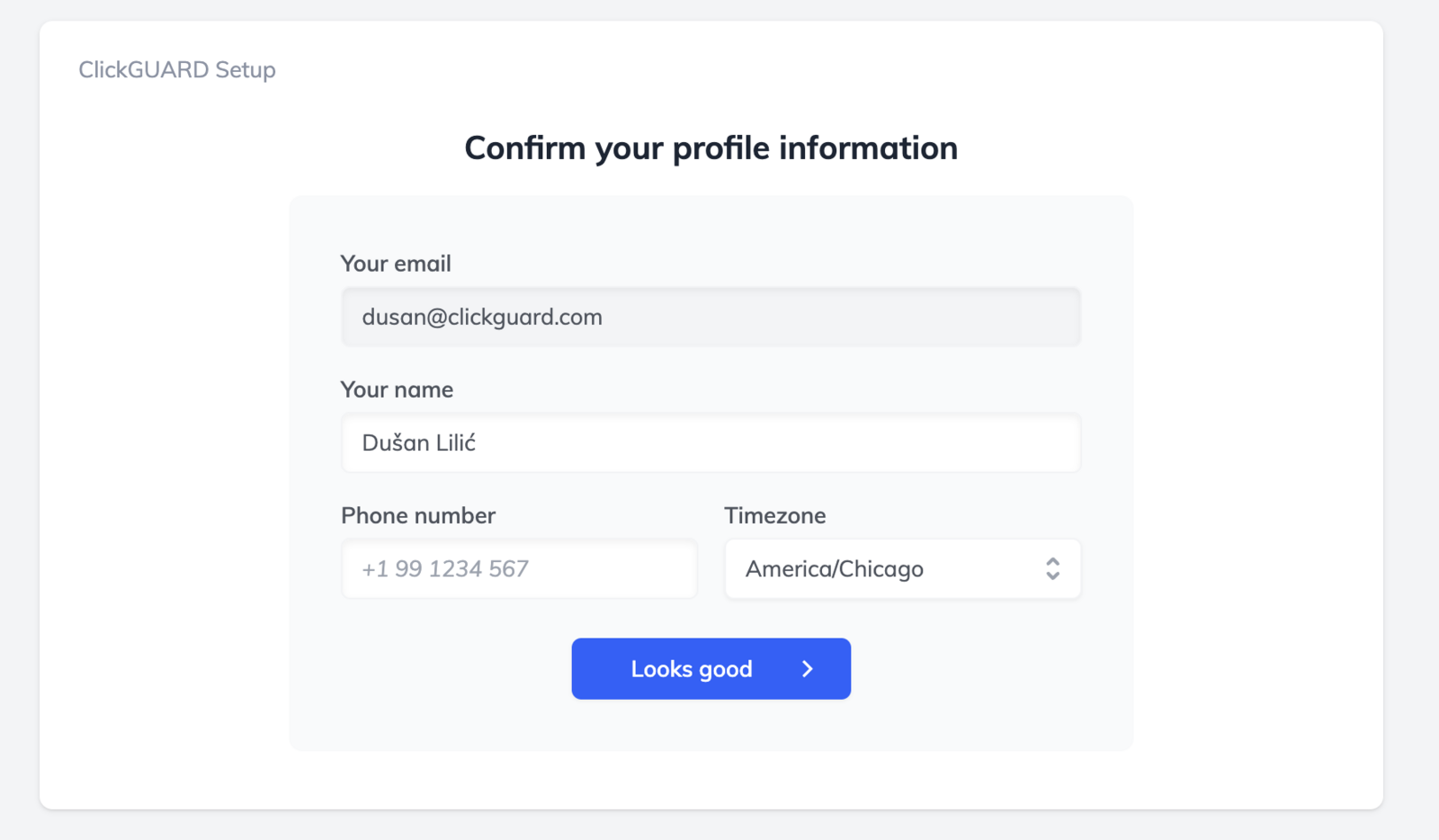 Step 3: Creating your first workspace
You will be automatically forwarded to a page to set up your ClickGUARD workspace.