If you selected Google Ads as your initial advertising platform, you will be prompted to select a Google Ads account to add to your workspace.
If the account you want to add is managed by an MCC account, you need to add that MCC account first - by selecting the MCC account number from the list.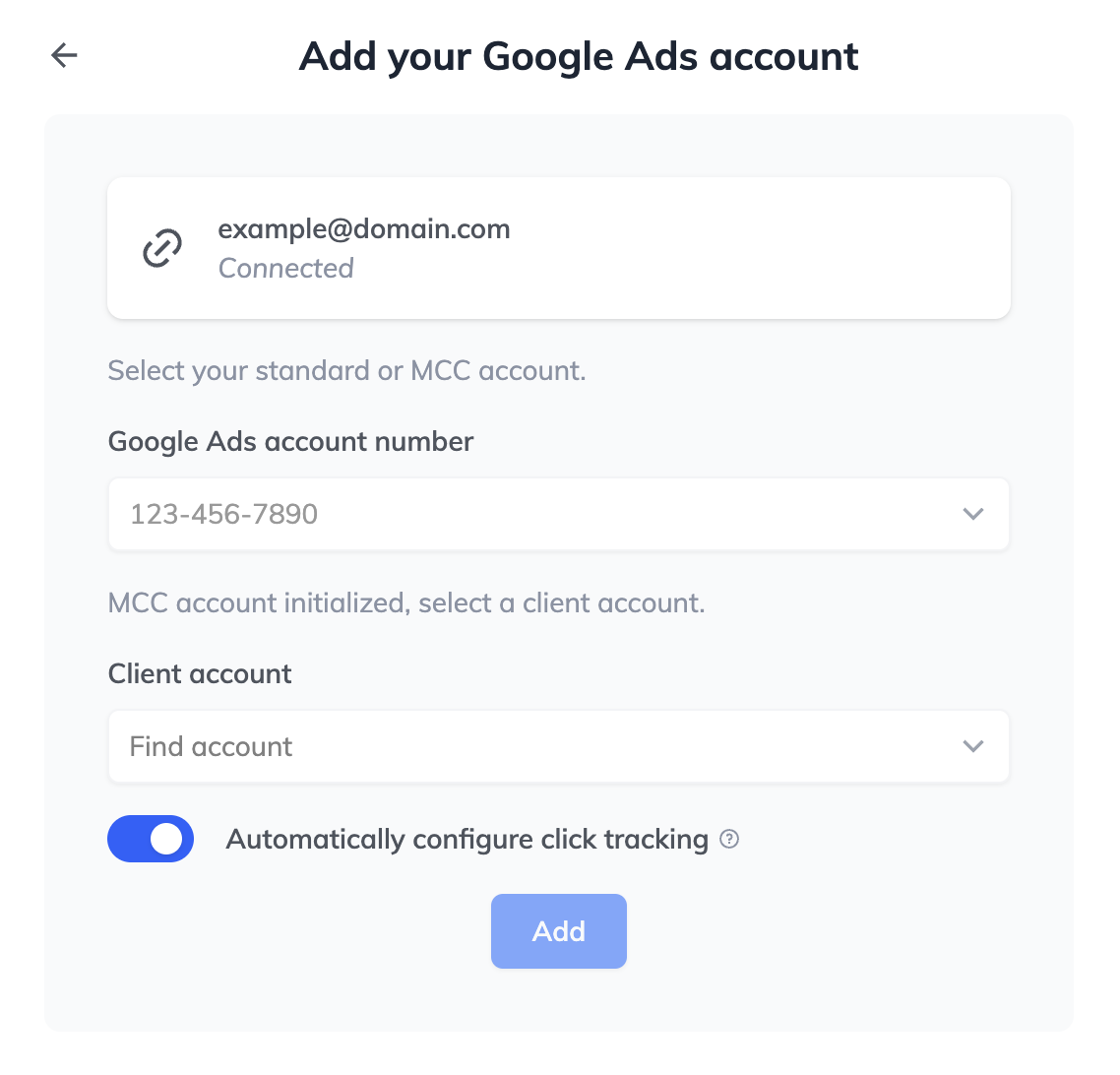 Your MCC account will be added to your workspace as a PPC platform link. You can reuse this MCC account later to add additional accounts.

After MCC account was added, you will be prompted to select one of the client accounts from that MCC account.

Important: By enabling Automatically configure click tracking, ClickGUARD will setup tracking template for your Google Ads account on an account level. This will allow ClickGUARD to track all your paid traffic.

More information: