After you've created your first workspace and added PPC accounts, you can explore the Dashboard which shows DEMO data, before selecting the protection plan and starting your free trial.

In order to activate your Workspace, first you need to click on the Activate your workspace button in the top left corner of your dashboard screen.




After that, a new window will open with a Protection plan to be selected as your after-trial plan.
Note that you won't be charged for selecting a plan in order to start a trial.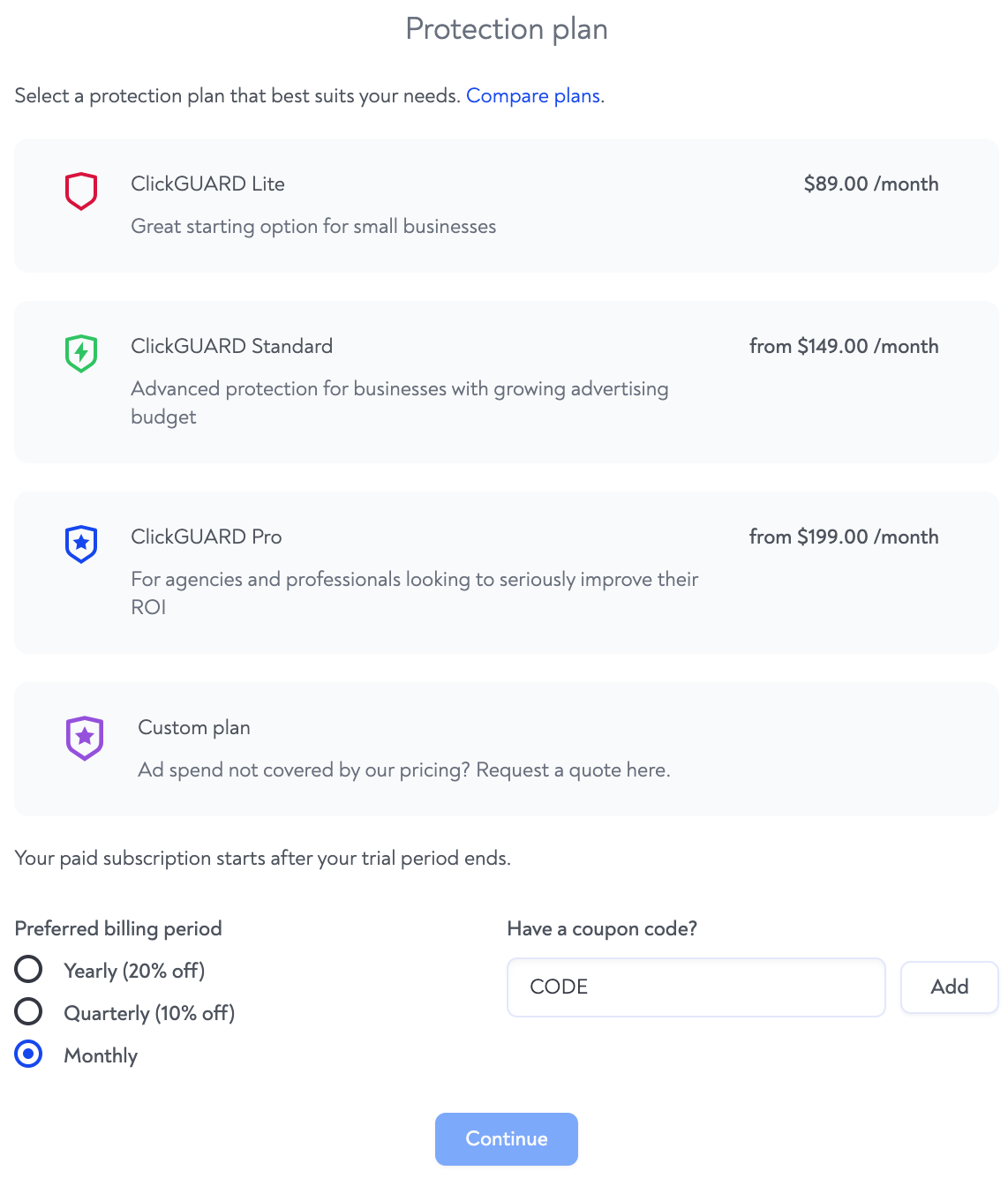 Protected monthly budget
To provide the best value, select the monthly advertising spend you want to protect with ClickGUARD, by clicking on one of the plans. This should be the total sum of all your ad spend across all the accounts you plan to manage under your workspace.


Preferred billing period
Select how often you want to be billed. Selecting a yearly or quarterly billing period will give you a discount.


Coupon code
If you have a coupon code, you can claim it here to add discounts to your final subscription price.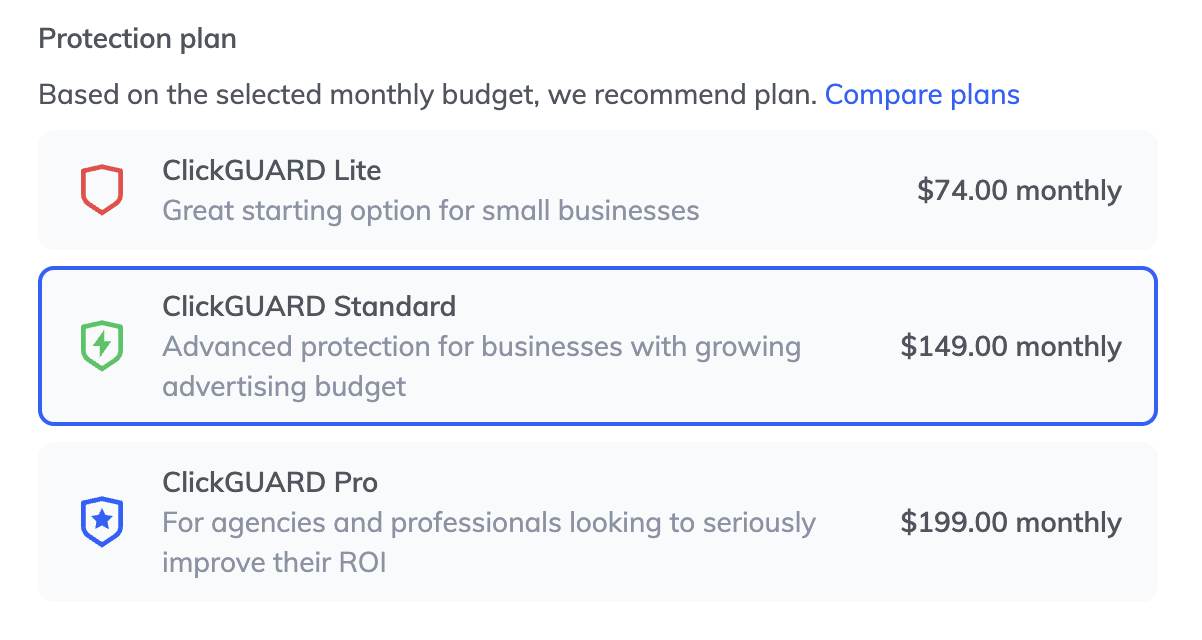 Protection Plan
The chosen protection plan will be your plan once your trial ends and your subscription starts. Select a plan that best suits your needs.