If you selected Meta Ads as your initial advertising platform, you will be prompted to select a Meta Ads account to add to your workspace.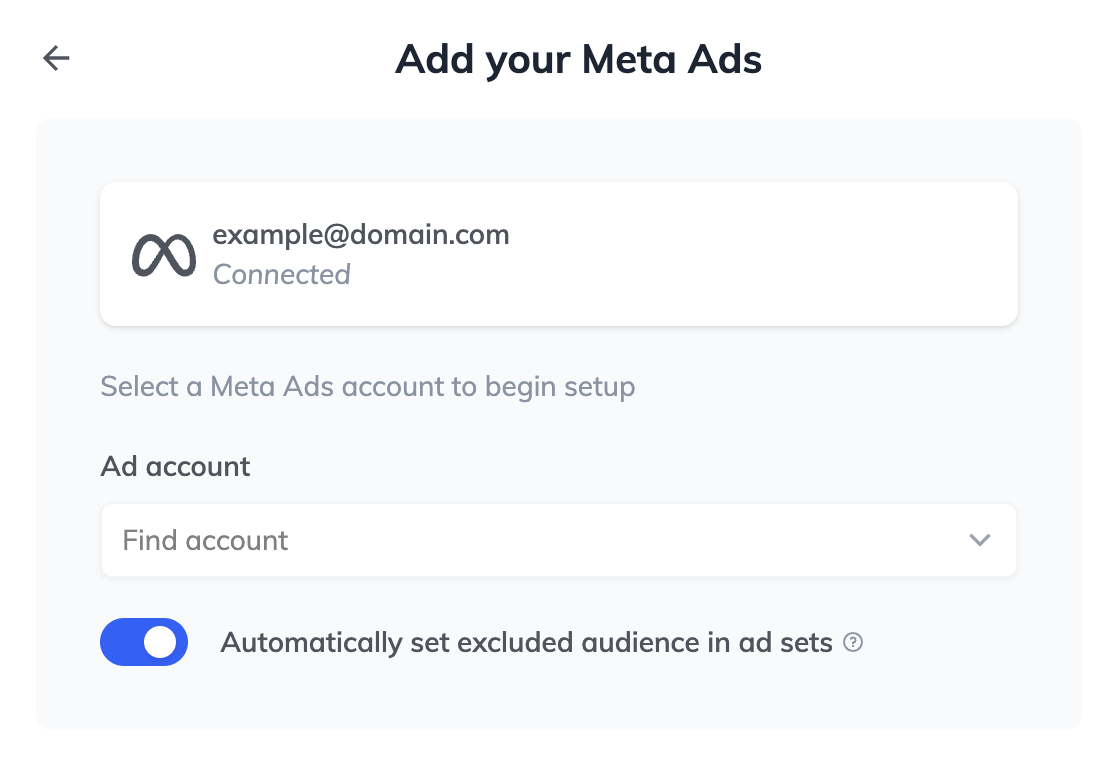 Select an available account from the dropdown list. The list will contain all Meta Ads accounts your linked Facebook account has access to.

Note: You can only add ad accounts that belong to a business, you can't link personal ad accounts.

Important: By enabling Automatically set excluded audience in ad sets, ClickGUARD will automatically update targeting specifications on your ad sets to exclude the ClickGUARDs custom audience. We are using this audience to identify and track fraudulent visitors, and by excluding that audience in your ads sets, we are preventing those visitors from interacting with your ads.